Glasse can differ in many aspects, such as lens type, function and frame style. This guide will gives you an overview of all the options available so you can choose the perfect pair for your eyes.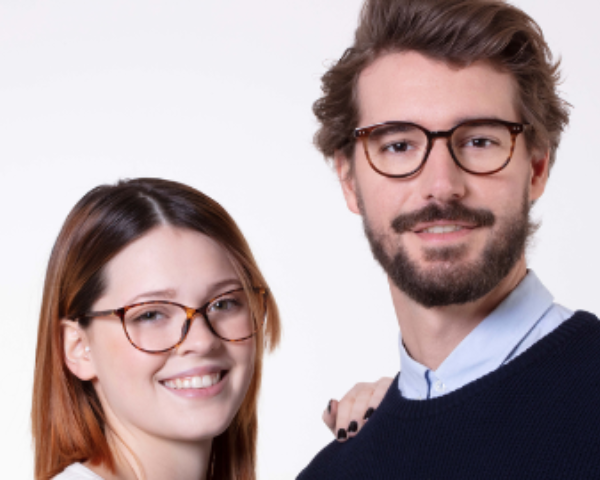 With various types of glasses, choosing the perfect pair might be overwhelming. This article helps you understand all the different types of glasses, lenses, and frames available. Use this as a starting point to see all the options and find the perfect eyewear.
Types of prescription glasses
Firstly, you need to know if you need an eye prescription for your glasses. Whether it's for reading, working, or leisure, many people need eyeglasses to help correct their vision and see better. Before shopping for a new pair, make sure your eye prescription is still valid, or visit your optometrist for a check-up.
Our eyesight naturally changes as we age, and sometimes it can change while we are still young. These changes can depend on genetics, illnesses, or a misshaped cornea. For each type of refractive error, there is a pair of prescription glasses to help correct it.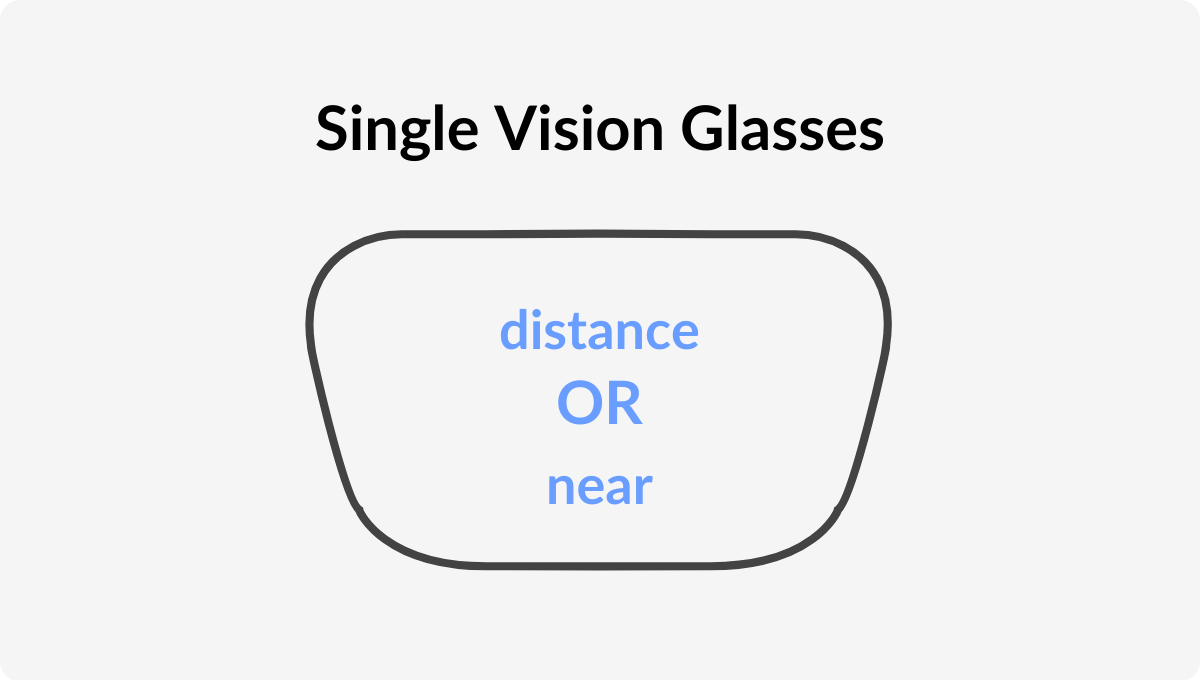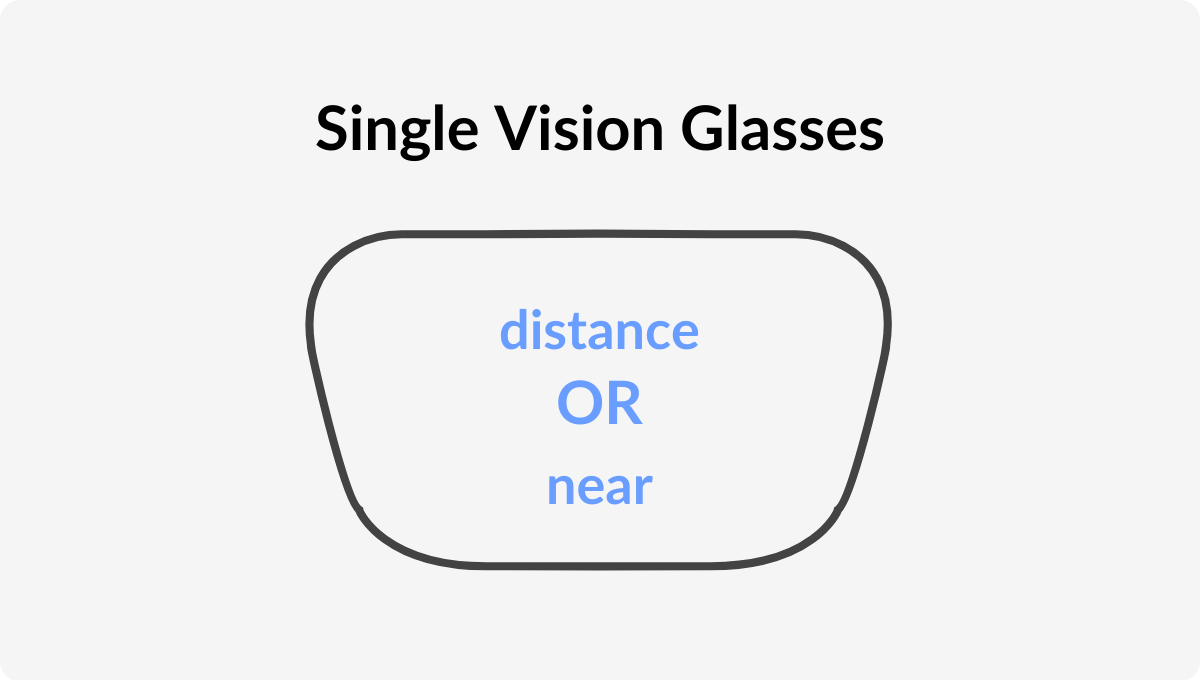 Single Vision glasses are the most common type of glasses. "Single Vision" means that the lenses only have one type of vision correction, so one focal length. They help correct refractive errors such as myopia, hyperopia, and astigmatism, but only for either distance or near vision, never both.
When choosing a pair of sunglasses, you should always opt for something with UV protection.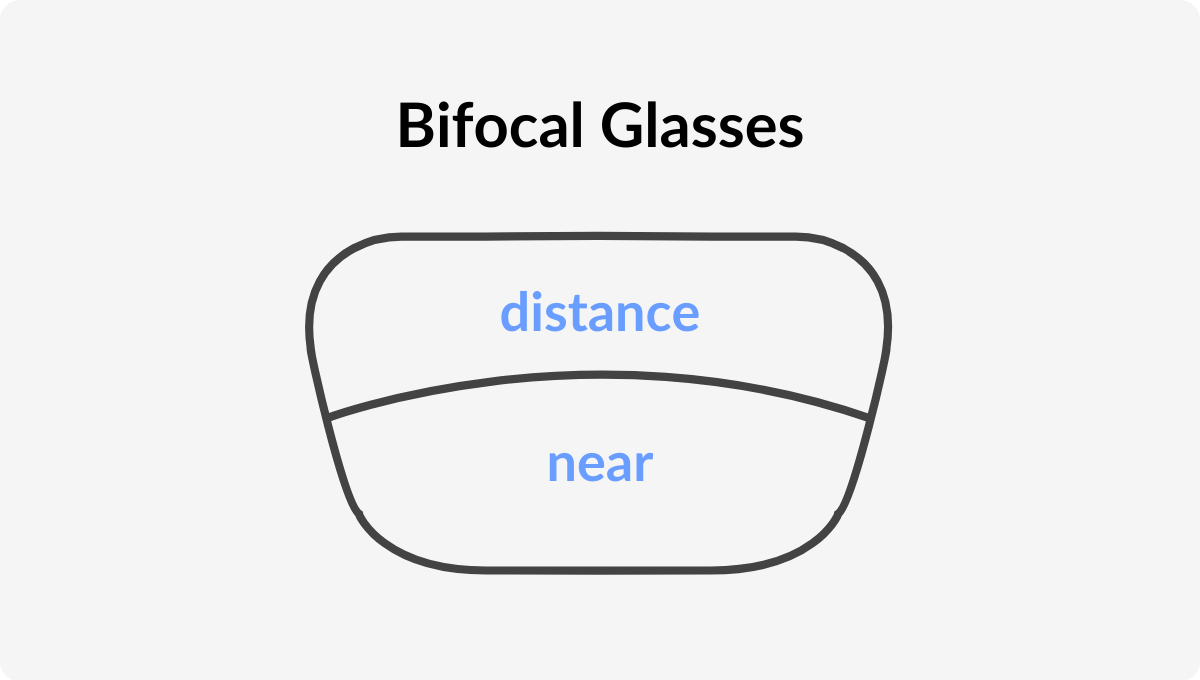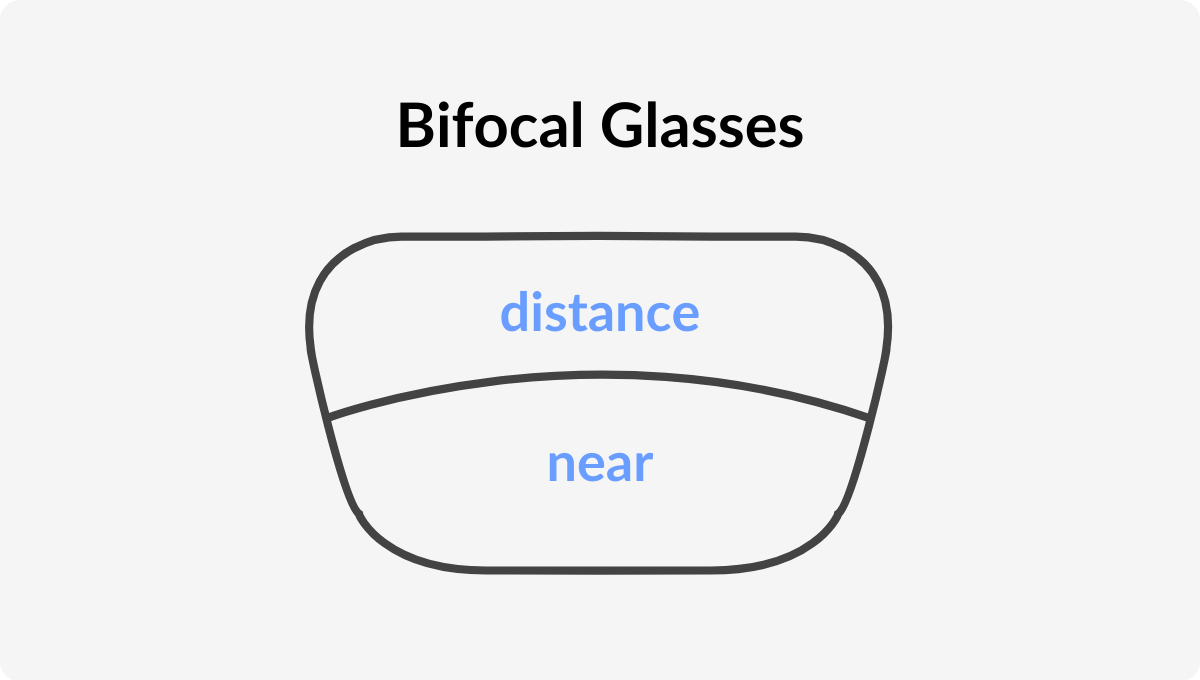 Bifocal glasses have lenses with separate prescription zones for near and far vision. At the top, you'll have your distance correction, while your near vision correction is towards the bottom.
These lenses have a distinct line between each value which causes an image to jump when the eye moves from a far distance to a near one. An image jump is when  the object appears to jump into view closer than it is when viewing through the near segment.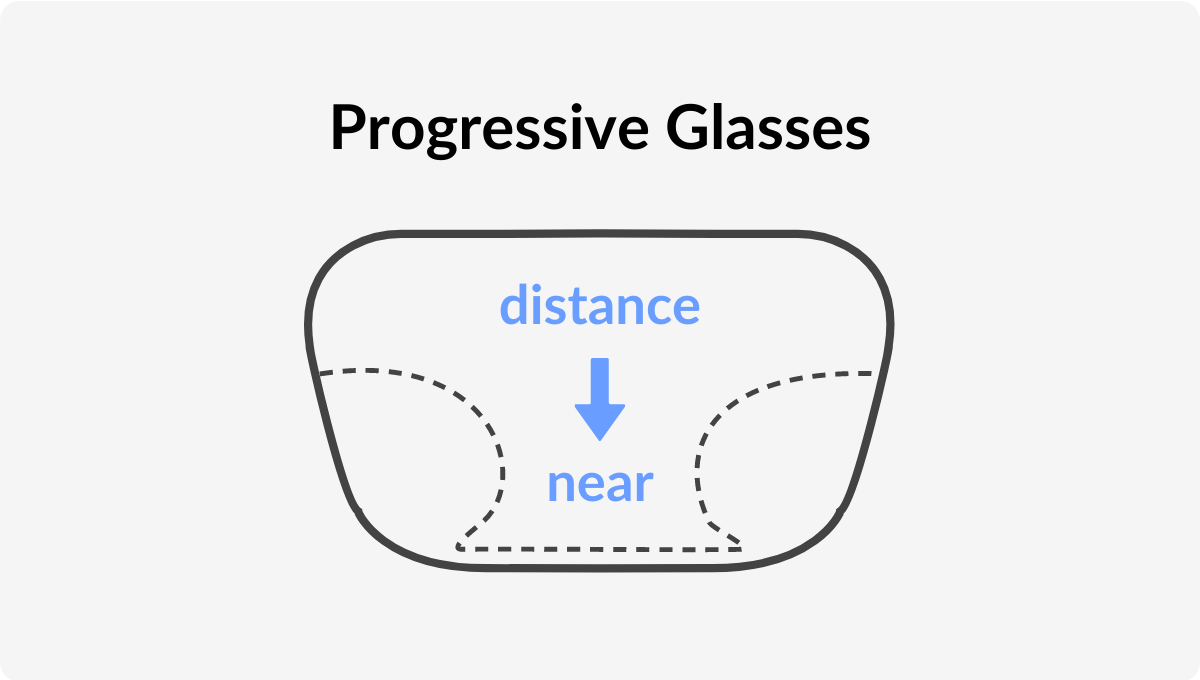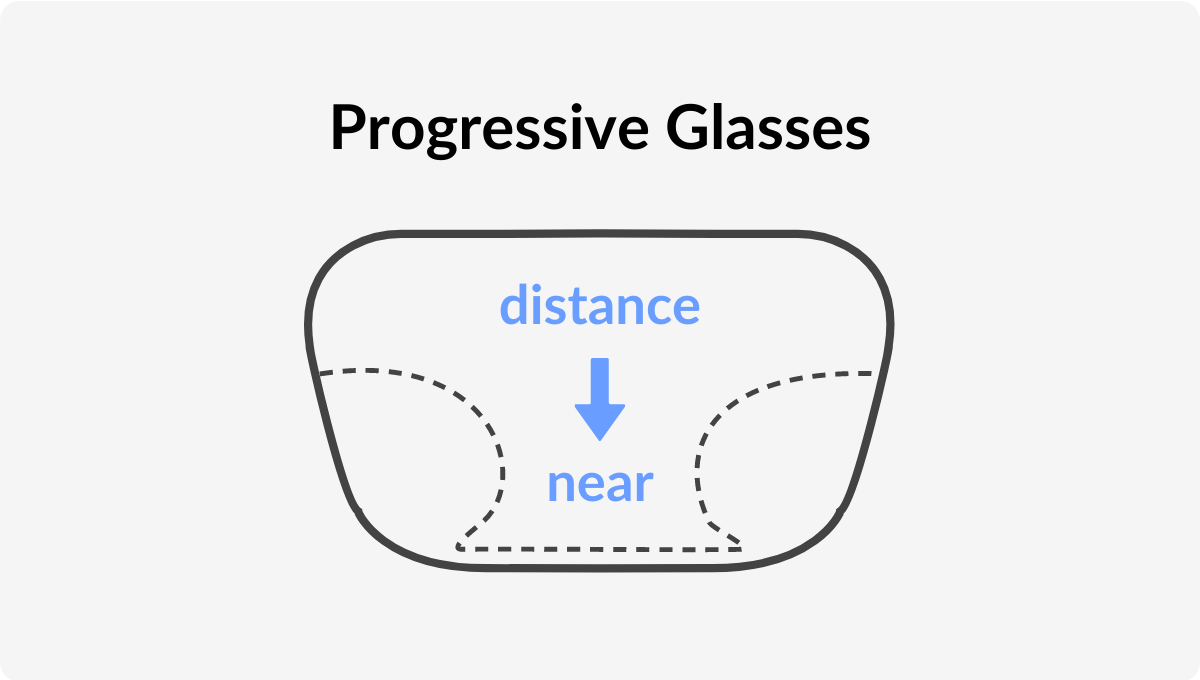 Reading glasses are a type of single vision lenses, but they do not always require a prescription and are available OTC (over the counter), even at local supermarkets. These do not correct your vision but simply magnify things to make them bigger.
They also do not correct astigmatism or amblyopia (a difference of power between the two eyes), so you can only get them in the same power for both eyes (R+L). Reading glasses help you see things close up, like reading a book or looking at your phone or computer.
The power value of reading glasses can start low (+1) and reach higher prescriptions (+4). There are different types of reading glasses which you can read more about here to choose the best one for you. In any case, we recommend consulting your opticians when experiencing visual discomfort before buying any glasses.
Blue light blocking glasses are designed to filter out the blue light rays commonly released from digital screens. The filter on the surface of these lenses blocks out an estimated 65% of blue light rays. This will help prevent eyestrain symptoms caused by blue light that can irritate the eyes. If you use digital technology for socializing, fun, or work and have noticed changes in your eyes or health, then blue light glasses may be what your eyes need.
Safety glasses are available to anyone without any prescription and help protect your eyes from external factors that may hinder your vision. Safety goggles are a must if working in an environment surrounded by hazardous elements, but they can also be used in other contexts for work or leisure.
Types of lenses for glasses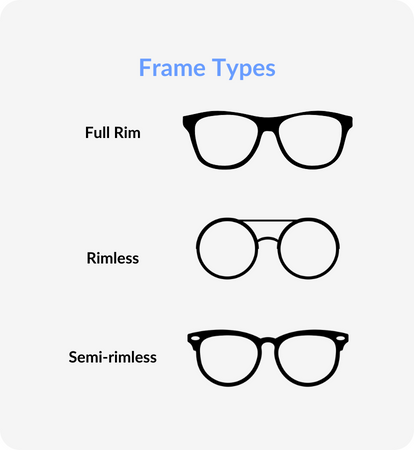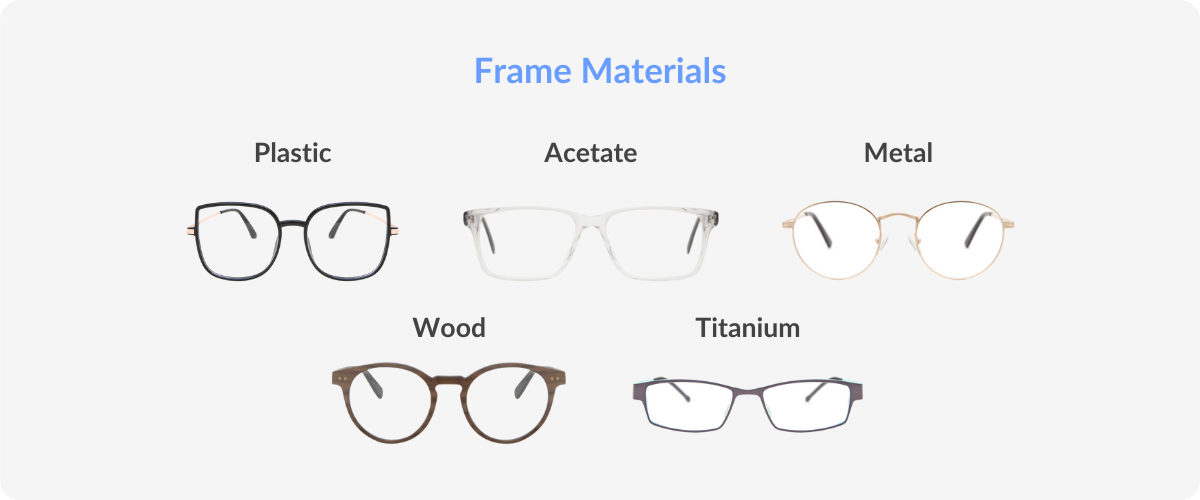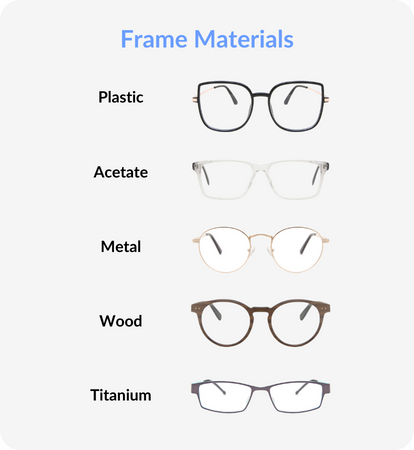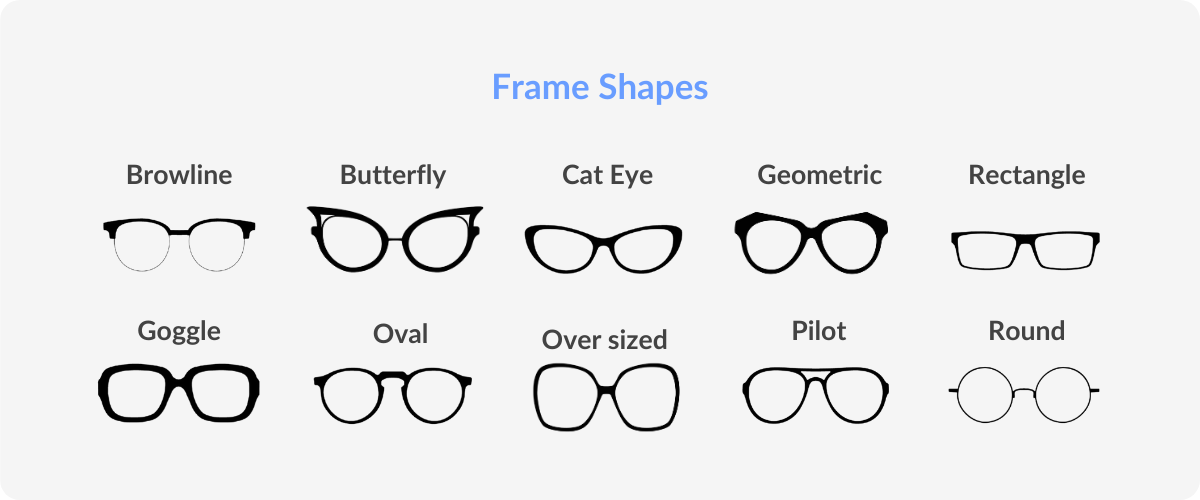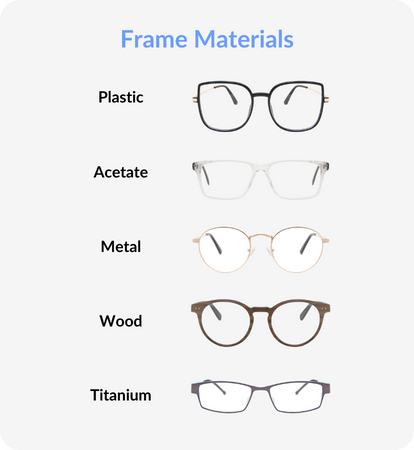 What type of glasses fits my face?
What type of glasses should I get?
Related articles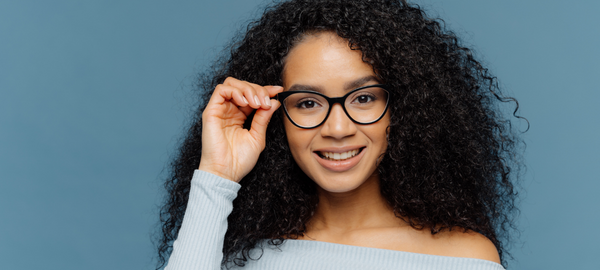 What are Progressive Lenses?
Progressive lenses correct multiple vision problems by combining different prescriptions in one lens.
View more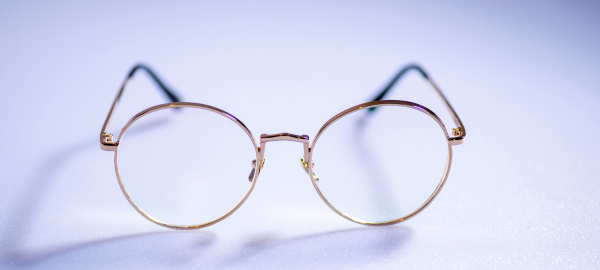 5 Advantages of Titanium Frames
Titanium has a lot of properties that make it a great, long-lasting choice of material for glasses frames.
View more