How To Do An Eye Test Online
Eye tests are now available online,. They can't tell you as much as an in-person eye test at your eye doctor, but they can provide some useful information.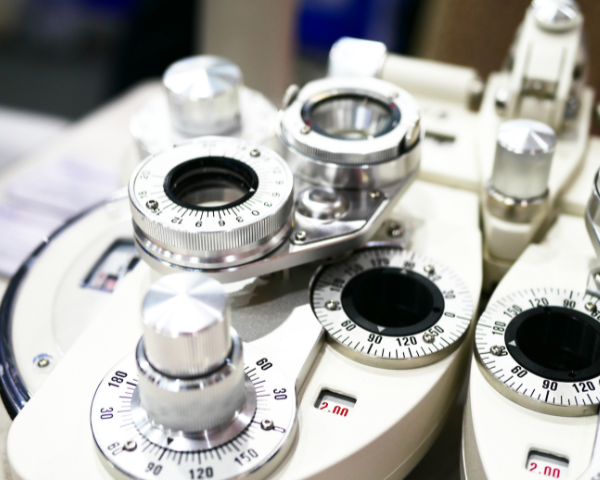 Who can take an eye test online?
Eye test for astigmatism online
At VisionDirect, we've prepared this really handy eye test to help you work out whether you've got astigmatism. Simply follow the link here to take the test.
How to take online eye test for glasses
It should be noted that online-only eye tests can never be fully accurate; it's always best to visit an eye doctor. However, in the current climate, it may be a good idea to get a general idea of what your eyesight's like before you go and see an optician.
Although useful, online eye tests cannot check the physical health of your eyes, and so cannot detect conditions such as cataracts and macular degeneration.
VisionDirect Lens Scanner
The Lens Scanner from VisionDirect is one of our most forward-thinking innovations yet. Through our partnership with 6over6, we've introduced a new app dedicated to making vision care accessible to all.
The purpose of this app is to help you find your current prescription without having to go and book an appointment at your opticians'. If you're looking to buy prescription glasses online but don't have your prescription, this is the tool for you.
To start, you'll need your glasses, a smartphone, a desktop or laptop and a standard-size card (think gift cards, ID cards, student cards etc.). You then follow a simple process which involves using your phone's camera to scan a standardized graph.
Follow this link for more detailed instructions on how to use and download the Lens Scanner app!
Technologies at VisionDirect
Blue light glasses technology from zFORT® is another future-proof feature present in a whole range of products at VisionDirect. Blue light is a potentially harmful, high energy visible light which comes from the sun – but, importantly, is also emitted by electronic devices.
With our increasing reliance on such devices, our exposure to blue light has never been higher.
Energy at a wavelength between 415nm and 455nm, is 'blue light'. It can hit the retina and have a detrimental effect on vision that may lead to premature eye ageing. Our exposure to this potentially harmful form of light may also cause a whole range of other health problems.
It's important that you protect yourself every step of the way with some blue light blocking glasses.
If you've been interested in some of the technologies and online eye test content here, be sure to peruse the rest of our Optical Centre. It's full of articles and FAQs that are there to make eye health knowledge more accessible to all.