How To Look Fashionable In Reflective Sunglasses
Reflective sunglasses have a distinct look thanks to their mirrored lenses. Learn all about them here.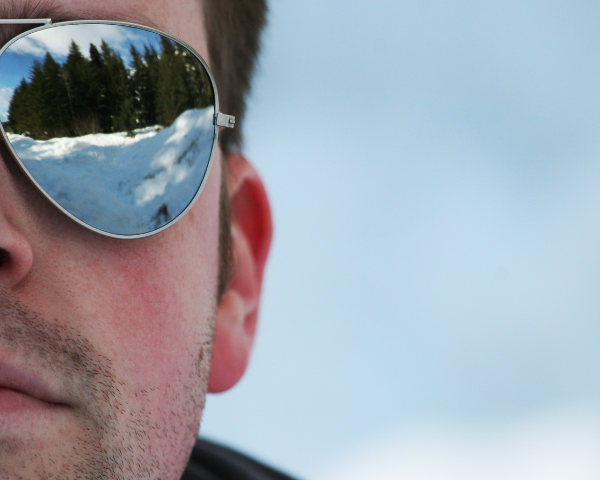 Reflective sunglasses feature a reflective optical coating, sometimes called a flash coating, on the outside of the lens. This reflective coating gives your sunglasses the appearance of small mirrors, a feature that not only looks great but has major functional benefits.
Not only do they make good fashion glasses, reflective lenses reflect more light than your average tinted lenses, so they are particularly useful in environments where there can be a lot of light bouncing into the eye from a number of surfaces, such as water or snow.
For this reason, reflective sunglasses have become popular within the extreme sports community and with a variety of other outdoor enthusiasts.
The mirror coating is comprised of alternating layers of metallic conductors and dielectric insulators. This coating is fused to the lens at a molecular level, and the thickness of the insulating layer determines the properties of the resulting mirror.
It is important to note that the color of the mirror coating that you choose is purely an aesthetic decision for fashion glasses, and does not affect the tint of the lens itself. For example, if you choose an electric blue mirror coating, that doesn't mean that you will constantly be seeing the world in electric blue!
Reflective lenses reduce glare while maintaining a strong color contrast, so your vision remains clear and crisp. Additionally, the mirror coating means that your eyes will not be visible through any reflective lenses. If you're looking for a coating for the purpose of enhancing your fashion glasses look, then reflective lenses could be right for you.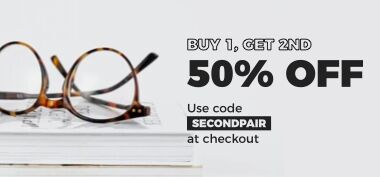 These types of glasses are sometimes called "cop shades" due to their popularity with US police officers.
Reflective sunglasses have become popular with snow and water sports enthusiasts, who use them to minimize strong glare, not only from the sun itself, but from the surrounding environment.
Beyond this, reflective sunglasses have also become a popular fashion glasses accessory because of their fun colors and ability to add a bit of edge to any outfit.
One important distinction between the different types of reflective sunglasses is the frame type and whether they are wrapped or non-wrapped. The difference is that wrapped sunglasses are made to wrap closely around the face, which allows the lenses to block sunlight coming in from any angle.
This close fit means that the sunglasses are more stable on the face and give a wider range of protection, making them an ideal choice for athletes and people with active lifestyles. Some of the most popular brands for wrapped models of high fashion glasses include Nike, Sinner and  Oakley.
Meanwhile, classic lifestyle frames such as Oakley Frogskins or Ray-Ban Folding Wayfarer sunglasses are non-wrapped, and therefore, they will let in light from the side like normal sunglasses. As a result, non-wrapped frames are more suitable as fashion glasses rather than sports-wear.
At Vision Direct we offer a huge range of the most popular fashion glasses and reflective sunglasses – check them out now!