What Do You Need In Order To Buy Kids' Glasses
There can be more things to take into consideration when buying glasses for children as opposed to buying them for yourself. This article covers all the essentials in that regard.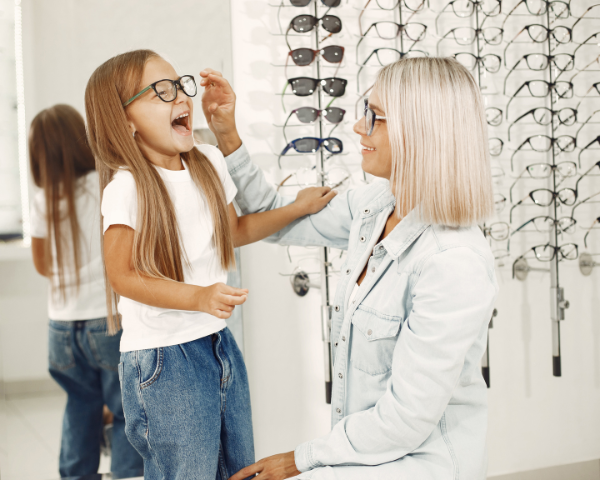 When buying kids eyewear it is especially important that you choose the best possible design and quality in order to assure optimal eye health and comfort to your child.
However, buying glasses online can always feel a little like a lottery, you haven't tried them on so you aren't sure if they will fit or suit your face shape, and without holding them in your hands you can't get a feel for their weight or robustness.
For this reason, we have put together a series of tips that you will need to take into consideration when buying your kids glasses online, to ensure that you get the best glasses for your child. 
Before buying kids glasses you should keep the following info in mind:
How should glasses fit on a child?
A child's glasses frame should fit right into the eye socket from top to button and shouldn't expand down the kid's cheek. If a child is wearing a frame like this, it will cause unnecessary weight on the nose. 
However, it's no secret that children are growing. In relation to buying kids glasses and fitting glasses, this means that there may be a problem with kids glasses frames sliding down their noses. This can cause exasperation and discomfort for your child.
The solution to this is to either buy kids glasses with metal frames and adjustable nose pads, or plastic kids glasses frames with specifically molded bridge parts.
Plastic has always been the traditional option as it is viewed as more durable and less expensive.
However, modern metal children glasses frames now offer similar levels of resistance for comparable prices, as well as the extra feature of offering cable temples (which essentially hook over the back of your child's ear), which are sturdier and reduce the chances of kids glasses sliding or falling off.
The PD or pupillary distance
The PD is the distance between the centre of each pupil. It's crucial when fitting glasses correctly as it affects the way your child's glasses lenses are positioned in their frames, and so will impact the accuracy of your child's vision correction.
In some extreme cases, not having the correct PD measurement can result in dizziness, headaches, and blurred vision.
All opticians measure this distance so it will most likely be noted on your child's prescription. If it is not however, then you can either, revisit the optician and ask him to take the measurement for you, or read our article on how to measure the pupillary distance.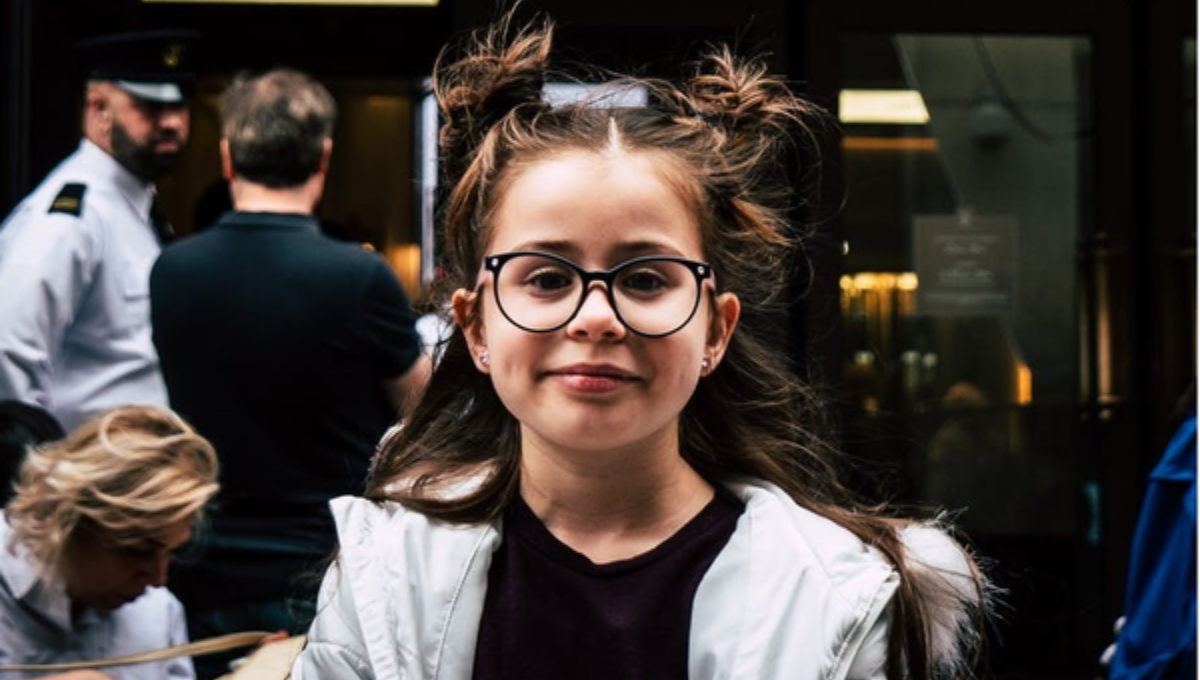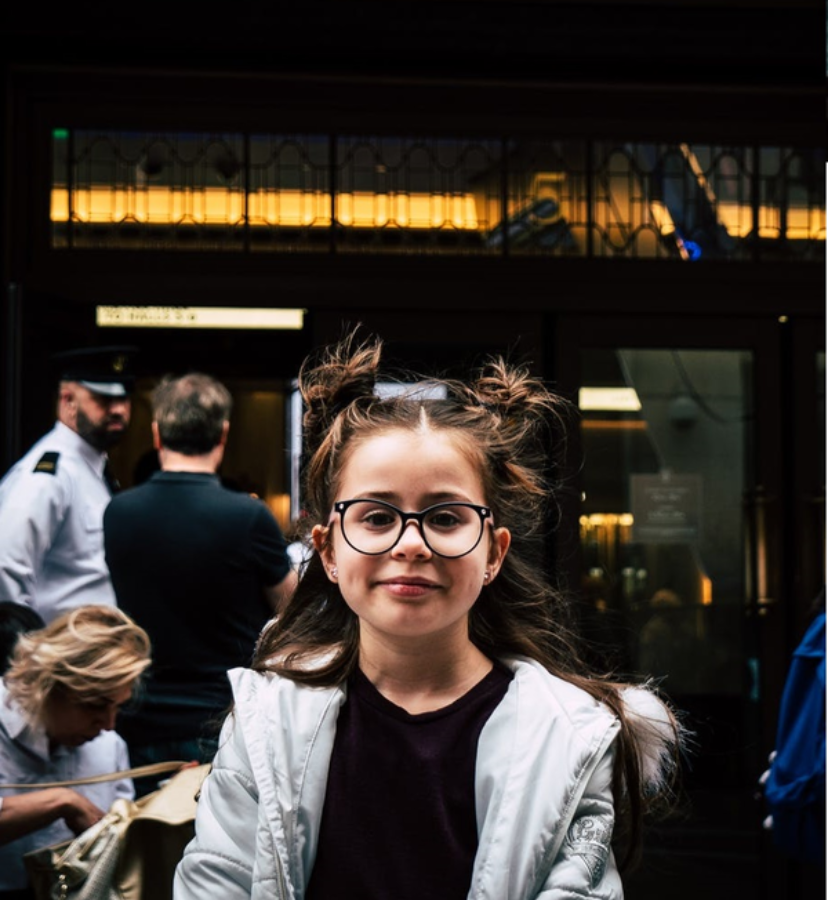 In 2019, 25.3% of children aged 2–17 years wore glasses or contact lenses.
Lens thickness and materials
The thickness of the lens is dictated by the strength of your child's prescription glasses. The higher the prescription (ie. the more vision correction needed), then the thicker the lenses will be. Your optician is best placed to advise you on the optimum lens thickness for your child's prescription glasses.
Be aware that due to recent advances in technology, many lens makers can now "slim down" lenses that once needed to be very thick.
The material of the lens should also be carefully considered. Traditional glass lenses have now given way in the most part to high quality plastic and polycarbonate lenses. Whilst you can still buy glass lenses, they are not advisable for children's glasses due to obvious safety reasons, as well as being a much heavier material.
For children, Trivex and polycarbonate lenses are usually recommended as they are lighter than plastic or glass lenses, and much more durable and impact-resistant. This allows for longer lasting comfort. So when buying kids glasses online always make sure you know the material of the lens you are purchasing.
A lifesaver for those whose children are slightly more "rough and tumble". Spring hinges are glasses whose temples are fitted with springs at the hinges in order to provide more flexibility when the temple is moved back and forth.
They increase resistance and durability and minimize expensive temple repair costs. They ensure flexibility in the arms of the glasses and don't snap and break as easily as regular hinges. 
There is always the possibility that the worst happens and your child's glasses break beyond repair (even beyond a "scotch tape and string" job). Therefore it's highly recommended to have a pair of back-up kids glasses that are stored away and used only when necessary.
Many optical companies offer great value with their in house brands, which means that an extra pair of glasses doesn't have to be an expensive option. VisionDirect has a wide range of low priced, quality frames in their SmartBuy collection.