All The Benefits Of Essilor Crizal Forte UV Lenses
Essilor Crizal Forte UV handle glare, water droplets, dust, scratches and smudges with ease, so you can enjoy clear vision without cleaning your glasses every 5 minutes.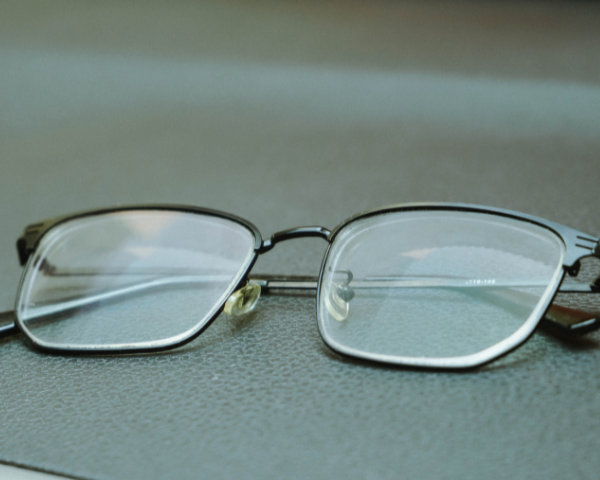 Are you an eyeglasses wearer? Are you tired of being blinded in the rain, constantly cleaning off smudges and losing sight due to scratched lenses?
If so, it may be time to enhance your visual experience with some high-quality lenses. Think Arise Collective HD, all the benefits of Essilor Crizal Forte UV Lenses, or our premium lens selection.
Essilor Crizal Forte UV lenses offer the highest UV protection possible for clear lenses.
What are anti-reflective lenses?
Anti-reflective/anti-glare/AR coating improves vision, eye strain and makes your eyeglasses look better. These benefits are due to the ability of AR coating to eliminate nearly all reflections from both sides of your lenses.
With reflections gone, more light passes through your lenses to optimize visual acuity. This increased amount of light can be really beneficial at night, when your eyes need all the help they can get.
What lens coatings do my glasses need?
Crizal Forte UV is an exclusive anti-reflecting technology from Essilor. It's specifically designed to protect your eyes from UV light.
Essilor Crizal lens technology is applied to both sides of your glasses lenses so as to block both the direct UV light that passes through the front of your glasses, AND the UV rays reflected off the rear surface of your lenses.
VisionDirect is not affiliated and does not currently sell Essilor lenses online but does recognise their excellent quality.
Do essilor crizal lenses protect my eyes from uv light?
Essilor broad spectrum technology lenses provide your eyes with superior protection against harmful UV radiation and have a 25 E-SPF (eye-sun protection factor) rating.
In fact, they claim that their lenses are the best in terms of UV light protection for long-term eye health.
In addition, Essilor Crizal Forte UV lenses offer some of the most advanced anti-reflective lens technology available today.
Additionally, these high-tech lenses protect you against the big five obstacles to clear vision:
Reflections & glares.
Water droplets.
Dust.
Scratches.
Smudges.
By upgrading your ordinary lenses, you can enjoy crystal clear vision with some of the best lens technology the eyewear world has to offer.
Arise Collective™ Clarity prescription lenses
While we don't sell Crizal Forte lenses at VisionDirect, we do sell anti-reflective lenses with the Arise Collective™ Clarity range.
Arise Collective™ Clarity prescription lenses are made for the everyday wearer, but also offer advanced protection making them suitable for any adventure. These lenses are suitable for all vision impairments and can be customized for your every need.
Whether you need reading glasses, driving glasses or prescription glasses for astigmatism, myopia or presbyopia, Arise Collective™ Clarity lenses are fitted to your prescription and your needs.
Protective coatings from Arise Collective™
The Arise Collective™ Clarity lens collection comes packed with protective elements to provide you with an unbeatable pair of prescription glasses. From scratch resistant and anti-reflective coatings to UV 400 and superhydrophobic protection, these lenses are guaranteed to keep your eyes comfortable in any situation.
These lenses are also aspheric, making them thinner and lighter than many other prescription lenses. These high-performing, durable lenses feature innovative lens technology that provides optimal clarity and comfort in the urban jungle.
Stay protected at VisionDirect. We stock all thousands of glasses with a wide range of lens materials. If you have any questions, visit our Ask the Optician page to find out more!